T-shirts have nothing to do with the Olympics but everything to do with the Olimpics
With the major sporting event rapidly approaching, we decided a few T-shirt were in order. The Olympic torch coming to Worcester seems to have split opinion equally between excited enthusiasm and boredom. Let the World know how you feel with a T-shirt.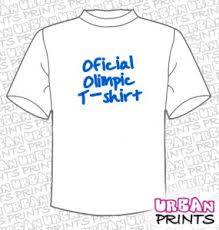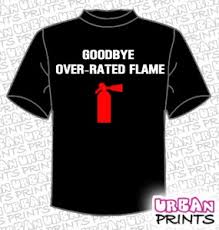 Show exactly how you feel about the Olympics with T-shirt from our Worcester Shop
If you love the Olympics or hate it, show what you are thinking with a custom Printed T-shirt. We can also print onto Hoodies, Caps, Polo shirts and more. Choose a colour, choose a design (or create your own), and let the games begin.
Don't think we are funny?
If you don't like the designs that we have come up with, and think you can do better yourself, then please be our guest. We can print your own ideas and designs so that you can have something entirely original. Get in contact, or pop into the shop for more details.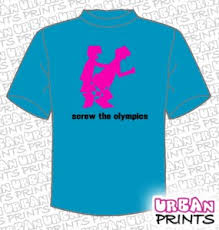 Your choice of colour from our Worcester T-shirt printing shop
You can pick the T-shirt size, colour, and print colour from a wide range. We cater for slightly bigger people too, offering 2XL and 3XL sizes. pop down to our Worcester T-shirt emporium and have a look.