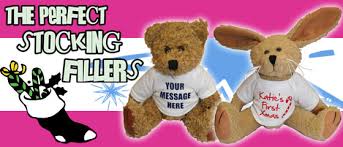 Urban Prints are pleased to announce that we are now offering a new custom printed product. A new product isn't perhaps the best way to describe these little guys. Come on, they have feelings! Not only are we offering adorable teddy bears adorned with a custom printed shirt, you can also have a super cute bunny rabbit with your chosen message.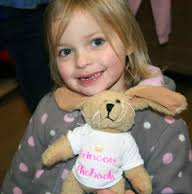 The Perfect stocking filler kids will love
With the festive season well and truly upon us we know how difficult it can be to find a heartfelt personal gift that kids will remember and treasure for years to come. Here at Urban Prints we think our teddies and bunnies can be just that memorable stocking filler for your loved ones.
A gift for a loved one that will be cherished
These cute guys aren't just for kids of course, they would love to be looked after by people of any age and are the ideal gift you can also show your feelings with. You can have any personalised message you like on their little T-shirts! Why not have a picture of a loved one, your favourite band or anything else you can think of.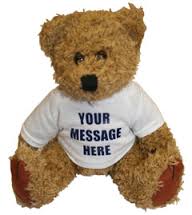 Pick from one of our designs or create your own
Here at Urban Prints we know that the personal touch makes all the difference when it comes to giving a great gift, especially at Christmas. That is why we wanted to offer a cute gift with the bonus of showing your message to the lucky recipient. If your struggling for ideas, we have you covered, of course, with our range of designs so you don't get stuck!
A fantastic corporate gift for Christmas or anytime of the year.
Cuddley toys make a fantastic corporate gift and are a great way to promote your business. If you want to strengthen and reinforce your brand then Urban Prints can help. A bear branded with your company logo and identity is a good way to keep you in the minds of existing and potential customers.
Pop in and pick up a new custom printed friend
These soft hug-able gifts are just £12 for one and £20 for two! We can print out a personalised message on your new friends while you wait, just come along to our store in The Gallery located on The Shambles